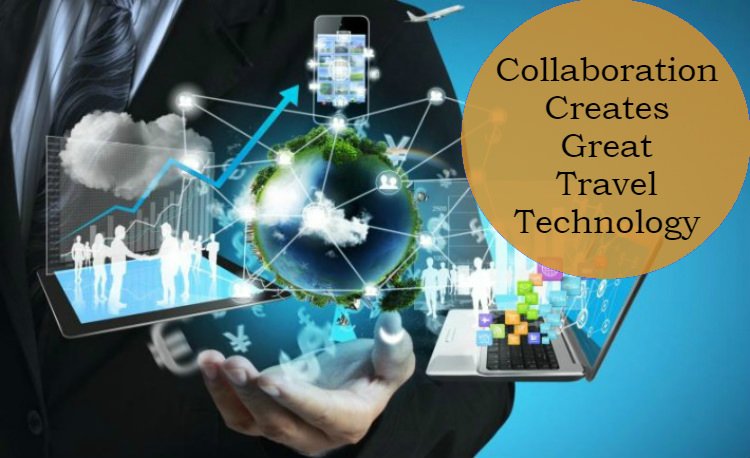 Experience has shown that some of the best solutions are the result of collaboration. Travel Suppliers and Travel Agents each provide valuable input to assist in the design and development of the ultimate travel booking engine. Each of these entities play an important role in the process and any solution needs to meet their unique, individual needs.
Airline reservation systems have been around for decades. They were started initially by the major airlines in order to automate reservations as their number of flights and associated bookings grew at an amazing pace. Initially these were internal reservation systems that were used by airline reservation staff to confirm bookings and check flight information. As the airlines flight networks grew, it was not long before the airlines began offering Travel Agents their own version of these systems to book that particular airline. It was not long after that when strategic marketing partnerships brought car rental companies and hotels into the airline reservation equation and started offering these services as well.
Today's travel technology solutions are a result of years of technological evolution and have helped lead the online revolution. Today's online booking engines can provide the tools for any size business to compete with even the major online players. There are a countless number of travel booking engines available in the market today and choosing the right one for your business can be critical decision. You need to identify the various travel components you'll need as well as how your clients prefer to research and book their travel arrangements. You'll also want to consider any alliances or preferred relationships you have with suppliers or other travel agents to make sure they are included. Over the years, many travel agencies have formed closer working relationships with other individual agencies or large Consortia. The ability to expand distribution of an agency's airfares to affiliated agencies quickly and easily is an important tool for many selling airline tickets today.
With so many airfares and so many agencies forming alliances, the ability for an air booking engine to simultaneously search multiple content sources for the best airfare can be a crucial advantage. Today's competitive market requires agency owners have the flexibility to easily control a product's selling price and maintain their competitive edge. Today's best travel technology solutions allow business owners to adjust prices based on a wide range of criteria including travel or booking dates, supplier or class of service.
Travel technology solutions have even kept pace with the consumer trend of using mobile devices to research and book travel. For instance, there are dedicated air mobile apps available for those travel businesses looking for an app for their individual brand. For those who are simply looking to make their online booking tools "mobile friendly", there are applications available that automatically adjust the screen size and layout based on the type of device being used. Mobile Apps and mobile responsive technology are not just for big business either. Travel software companies can now provide any size travel agency affordable solutions built with the latest technology.
Finding a technology solution with the right combination of options for your travel business can be a critical decision. Finding a technology partner with flexible solutions that will help you reach your customers when and how they shop can be just as important.