The holy month of Ramadan or Ramzan lasts for about a month and is characterised by devotion and piety among Muslims the world over. However, if you are non-Muslim then there are some Ramadan rules for foreigners or guidelines any non-Muslim should know when travelling to the GCC or if you work there.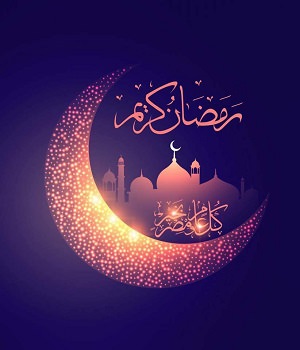 These are etiquettes mostly, however in some places like Saudi Arabia, these unsaid rules may even take the form of laws which are punishable to break. The best and easiest way would be to follow these guidelines.
Ramadan Rules for Non-Muslims
These rules are only applicable in public
Eating, drinking and smoking is unacceptable
Playing loud music is unacceptable
Ensure to dress conservatively and to avoid short skirts or plunging necklines
Public displays of affection should be avoided
Additional Ramadan Tips
Eating indoors is fine and most home delivery options will be available
However, stocking up can save you from any inconvenience later
Eating while travelling is also acceptable so airports should be fine
Rules of fasting do not apply to children, elderly or the pregnant
Plan your travel to avoid the evening rush hours of Iftar
It is acceptable to accept Iftar invites, though don't turn up empty handed!
Be sensitive to the needs of your Muslim colleagues/friends
So, we'll explain a little about Ramadan before we speak in detail through these rules, and what the reasons are for these rules.
What is Ramadan?
Ramadan is one of the holiest times of the Islamic world. It is obligatory for Muslims to fast and there are certain Ramadan rules for foreigners which is considered good manner or part of the law, depending on which Islamic Nation you are in. It is a time of prayer and piety.
When is Ramadan?
Ramadan 2018 will begin on the evening of Tuesday 15 May and end on Thursday 14 June (evening) with the celebration of Eid al-Fitr. These dates may vary based on the glimpsing of the new moon which is the day Ramadan begins and ends.
How can I not cause offence?
Simply put, by thinking before acting, especially in public and being a little sensitive, honestly, that's all. Ramadan is meant to be a holy time meant for fasting and pray. So, the polite thing to do would be to not eat in front of someone who is fasting and to maintain the decorum of the month throughout. You should try to follow these Ramadan rules for foreigners at least in public.