Nothing defines Cochin best as the phrase stating "A city born in storm, nurtured in rivalry and established as battling ground for European empires", does. Located in the southern Indian state of Kerala, this city consist of interesting past, flourishing present, and promising future.
Surrounded by the Western Ghats and the vast Arabian Sea, the city is one of the most developed cities in the state. It got established as a port city after the great floods caused by river Periyar in 1341. Records state that it was a major port centre and the gateway to the state. Spices were the prime trades in ancient time, that were traded to Dutch, Arabs, Phoenicians, Chinese, and Portuguese. It is from this very city that the colonization in India started. Portuguese were the initiators of colonization, followed by Dutch, English, and Chinese. However, today the city is completely habituated by Indians, still the remnants of these cultures live on the people, traditions, historical monuments, streets, culture, food, and lifestyle.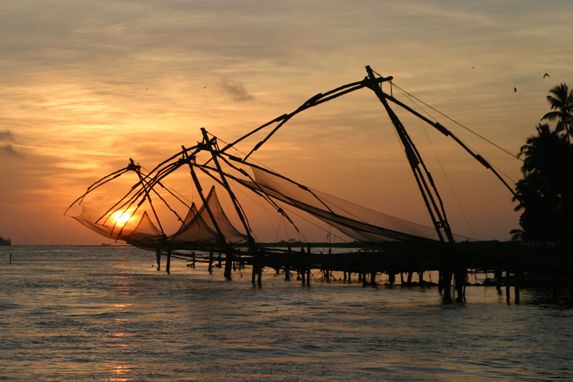 Today, exploring and experiencing these are popular activities among the tourists, explorers, and history buffs, which makes it one of the most popular tourist destinations in India.
A trip to this magnificent city is certainly an overwhelming experience. Laden by 'n' number of tourist places, including historical monuments to modern elements of tourism, peaceful temples, churches to bustling city markets and ports, and ages old culture to the modern lifestyle. If history is what that interests you, or you have great interest in understanding cultures, then you are bound to visit this place. There is simply, infinite attractions awaiting to be explored by you.
Finding an accommodation is a child's play in the city. As, it is a major trade centre and the headquarter of administration, commerce, education, and tourism, it gets visited by huge number of visitors. As a result, there exists countless hotels. There are different types of hotels suiting different types of travellers. Following are two popular 5 Star hotels in Cochinbest for luxury travellers.
The Brunton Boatyard Hotel – Offering spellbinding views of the Arabian sea, and featuring of state-of-art amenities the hotel is one of the best stay options for the travellers. It consists of all the luxury amenities and facilities that one hopes for. It is an exquisite property spread over a large area, and consisting of modern-best rooms offering absolute comforts and satisfactions to every guest. It is the ideal accommodation option of the travellers seeking a break from the madness of city life. For leisure travellers, it features of 24 Hr room service, housekeeping, laundry, car rental, travel desk, souvenir shop, Ayurvedic massage centre, and swimming pool. To top it all, it also boasts of a fantastic restaurant that caters a large variety of palates, in the best surrounding.
The Gateway Hotel Marine Drive – This is uber-luxurious hotel, and the fact is pretty prominent looking at the ultra-modern amenities, classy decor, facilities, and infrastructure of the hotel. It is one of the best 5 Star hotels in Cochinand is the ideal stay option for business travellers as well as families in a break. Accommodation at the hotel assures of a comfortable and super fun stay. It not only provides more than satisfactory stay but also helps with memorable trip. The good thing is the hotel is in vicinity to several tourist attractions and is well connected to the airport and railway station. In short, if you look for luxuries then look for this hotel.
Other than these two excellent 5 Star hotels, if you are budget traveller, there also exists certain best in nation budget hotels in Cochin. Vasco Da Gama Inn, Kimansion, Hotel Park Avenue, and XL Homestay etc. are to name a few.